Diploma in Immersive Media NP
AR/VR • PROGRAMMING
DESIGN •
Year 1: you will receive rigorous training in design and programming through modules such as Design Principles, Applied Design and Interactive Development. In addition, you will learn gamification concepts and rules intended to produce an enjoyable game.
Year 2: you will learn to design interactive 3D experiences and user-centric digital products. You will get an introduction to the real-time environment design workflow, designing media content and applications for various platforms and dynamic applications.
Year 3: you will broaden your knowledge in designing for social media as well as games to effect change. You will work on a capstone project that will consolidate the skills you have learnt throughout the course. You will also be able to choose from a variety of electives offered by NP's School of InfoComm Technology.
Range of Net ELR2B2 for 2020 JA
7 to 13
AGGREGATE TYPE ELR2B2-C
To be eligible for consideration, candidates must have the following GCE 'O' Level examination (or equivalent) results.
| Subject | 'O' LEVEL GRADE |
| --- | --- |
| English Language | 1 – 7 |
| E-Math / A-math | 1 – 6 |
| Any 2 other subjects | 1 – 6 |
You must also have sat for one subject listed in the 2nd group of relevant subjects for the ELR2B2-C Aggregate Type listed here.
Candidates with hearing deficiency or severe vision deficiency should not apply for the course. Those with colour vision deficiency may be considered, subject to an in-house test.
Students are required to own a MacBook or Windows notebook and purchase art materials.
UI/UX designer
3D artist
Graphic designer
Programmer
Game designer
Level designer
Game interface designer
Visual designer
Web designer
Multimedia designer
Student's Recent Work

WEB • BRANDING • UX/UI
amphibi
2020-09-02T16:48:56+00:00
OVERVIEW Kwong Wai Shiu Hospital (KWSH) Heritage [...]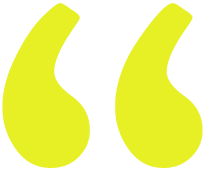 Student Testimonials

"The modules in Interactive Art and Technology were really interesting and diverse. It allowed me to learn the full spectrum of the different media forms like print, digital video and audio."
Student Testimonials

"I've been grateful to all that I've learnt in Polytechnic, and in Multimedia and Animation, and the time that I have spent here."
Student Testimonials

"I am relieved that I am able to tell myself that the last 3 years of my life have been amazing and that I did not make the wrong choice."
Still Feeling Unsure?

Here are some student articles about their life in Immersive Media NP.
Stephanie Lacsado
Hello fellow readers, this is a school life blog post compiled by a group of current Y3 students doing [...]
Saraphina Ham
A look back in time on the last 3 Years at Ngee Ann Polytechnic
Have A Question?

We would love to help! Simply fill up the contact form below.
Have A Question?

LET US HELP!