Today we're briefly explaining the origins and tastes of the 3 main coffee varieties in our game!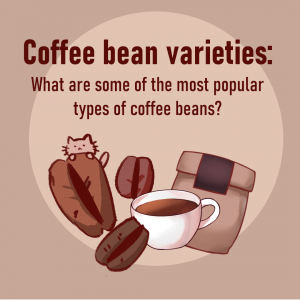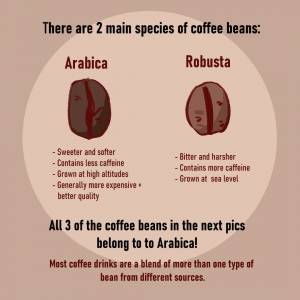 Blue mountain
Blue Mountain coffee is cultivated in the Blue Mountain Range in Jamaica. However, not all coffee grown in and around this range is considered "authentic" Jamaican Blue Mountain (JBM). These coffee trees must be grown at 3,000 to 5,500 feet above sea levels in Saint Andrew, Saint Mary, Saint Thomas, or Portland parish.
The extra-high altitude makes the beans harder and denser than the average bean, making them similar in texture to Peaberries. The result is a coffee that is admired for its smooth, clean profile complimented by a mild flavour, vibrant acidity, and almost non-existent bitterness. The aroma of JBM coffee tends to have notes of sweet herbs and florals, with overtones of nuts.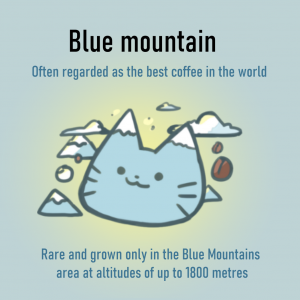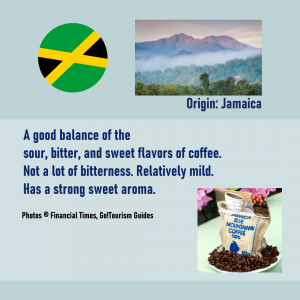 Kenya
At high elevations on the plateaus of Kenya some of the world's finest premium gourmet coffees are cultivated. With a full body, pleasant acidity, rich flavour and fragrant aroma infused with floral tones. Kenya coffee is known as one of the five best coffees in the world is that they have very distinctive flavours.
Most of Kenya's green coffees are grown at elevations ranging from 1,400 meters to 2,000 meters above sea level in the volcanic soils on the high plateaus surrounding the snow-capped Mt. Kenya and the foothills of the Aberdare Range.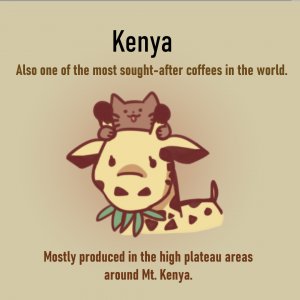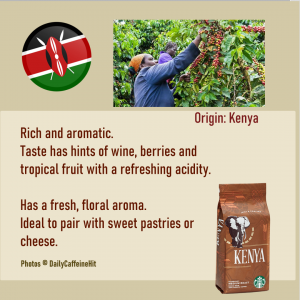 Mandheling
Grown on the Indonesian island of Sumatra, Mandheling is known as much for its smooth, full body (mouthfeel) as its rich, complex taste. Sumatra Mandheling tasting notes often describe it as earthy and intense with an herbal aroma, unique to the region and not found in South American or African coffees.
Sumatra Mandheling coffee grows in Padang's west-central region between 2,500 and 5,000 feet above sea level.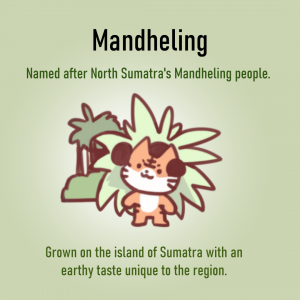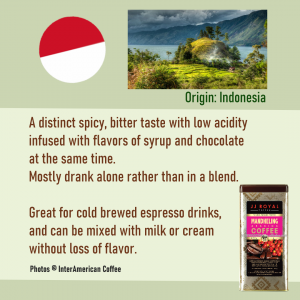 Reference: https://www.roastycoffee.com/blue-mountain-coffee
https://espressocoffeeguide.com/gourmet-coffee/asian-indonesian-and-pacific-coffees/indonesia-coffee/sumatra-coffee/sumatra-mandheling-coffee/
https://espressocoffeeguide.com/gourmet-coffee/arabian-and-african-coffees/kenya-coffee/