Who are we?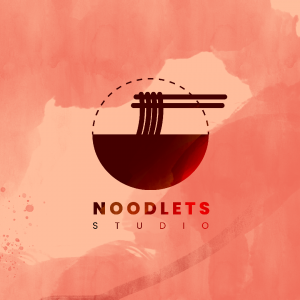 Have you ever had a noodle pie? We have. In fact, we have a finger in it. We have a finger in every pie — programming, 2D art, 3D art, sound design, game design, and more!
Noodlets Studio is a team of four snazzy Immersive Media and Game Design students looking to cook up juicy new experiences for people like you to enjoy with your friends and family. 
Noodlets Studio is making Yi's Eatery, a chaotic couch co-op cookstravaganza across Virtual Reality (VR) and mobile devices that puts you and your friends in charge of cooking, crying, and customer service. We see Yi's Eatery being played at cozy and casual get-togethers with small groups of family and friends. You can find out more about our game on our Instagram and Tumblr pages~ 
It's Chicken Time!
Enough about us. Finally, it's Chicken Time! Chicken Time is a simple mobile game reminiscent of Snake. Y'know — that retro game where you control a snake that eats fruit and grows real long? Yeah! We'll be recreating that, but making it 3D and replace the snake with chickens. Because… chickens……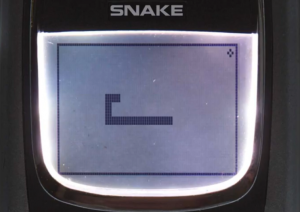 Image source: https://play.google.com/store/apps/details?id=com.dsd164.snake97
We'll be posting a series of tutorials every weekday! At the end of the series, you'll have your own version of Chicken Time that you can play on any Android mobile device 😉 
These tutorials will cover everything from setting up your Unity workspace to coding a working controller for touchscreens. 
We will, however, be assuming that you know the absolute basics of Unity — i.e. how to move around your scene, how to transform objects and whatnot. (Psst… AmphibiStudio holds workshops that can teach you all that good stuff! Keep your eyes peeled for announcements on our Instagram page if you're interested in learning~)
All the assets we use can be found in the Unity Asset Store for free. That way, if you want, you can follow our tutorials exactly as you see them! Feel free to mix up what assets you use, of course. We'd love to see what your game looks like, so post a picture to Instagram and tag it #chickentimetut!
Note: Make sure you get proper permissions to use any assets you did not make yourself if you plan on monetising your game!
Before we get started…
Make sure you have the latest version of Unity installed! We'll be using version 2019.3.4f1. Any 2019 version of Unity will be good! Also, while installing Unity, be sure to enable Android Build Support. We'll need that to build our game to Android mobile devices.
All right! You're ready to start making Chicken Time~ Check back in tomorrow for our first tutorial!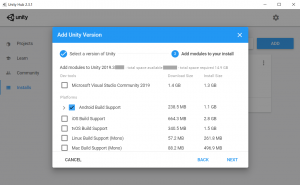 _________________________________________________________________________________________________________
If you're interested in finding out more about the game dev process, do follow our Instagram page @noodletsstudio! Not only will we be posting updates on the game we're developing, we've also been putting up handy dandy tutorials on different aspects of game development. Currently, we have some tutorials on simple particle effects and mobile joystick movement up! Do check us out 😉