Trip to San Francisco. In the second year of my studies, I was really fortunate to go on a study trip to San Francisco, California, where I underwent a Master Class on Compelling User Experience conducted by Mr. Ty Carriere. During the trip, I had the chance to visit the Tech Giants of Silicon Valley like Google, Yahoo and Autodesk where they showcased how their latest technology. In this magical place called Silicon Valley, I got a glimpse of the technology that is changing the ways we live our lives, in ways I never thought was possible. The experience was simply eye-opening!!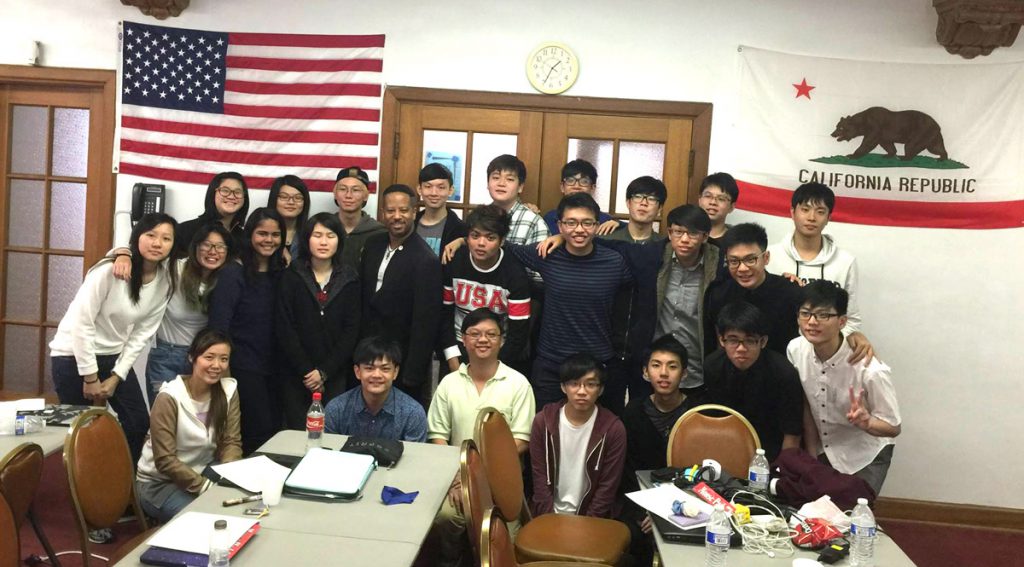 Next up, I visited Tippett Studio, the visual effects company famous for creating the dinosaurs that we see in Jurassic Park using computer-generated imagery (CGI). I got goosebumps when I gazed at the array of intricate sculptures of dinosaurs, dragons and monsters. I remember playing with dinosaur toys and watching Jurassic Park over and over again in my childhood. It was probably every boy's fantasy to see an agglomeration of their childhood 'play-toys' at such a scale. Blimey! For a moment I felt like I was reliving my boyhood dream.
During the trip I  got to visit SONY Pictures Animation, Warner Brothers Studio in Hollywood. They were amazing places and I learnt a whole lot about how motion picture and animated films. I was exposed to the whole production pipeline as well as the techniques involved in bringing the film to life. I had never been to a set nor a soundstage and I was blown away when I stepped into the set of Supergirl at Warner Brothers Studio. I was blown away by the entire experience!
Dr. Oon and Ms. Dai were our chaperones for the trip. Ms. Dai who happens to my lecturer was extremely caring throughout the trip. She took care of our safety and overall well-being during the trip. We were reminded to drink more water, have enough food and to apply lip balm etc. The trip was made much more enjoyable and fun with her motherly presence. The trip happened to coincide with my birthday and Ms.Dai and Dr.Oon held a birthday celebration for me and Meng Poh.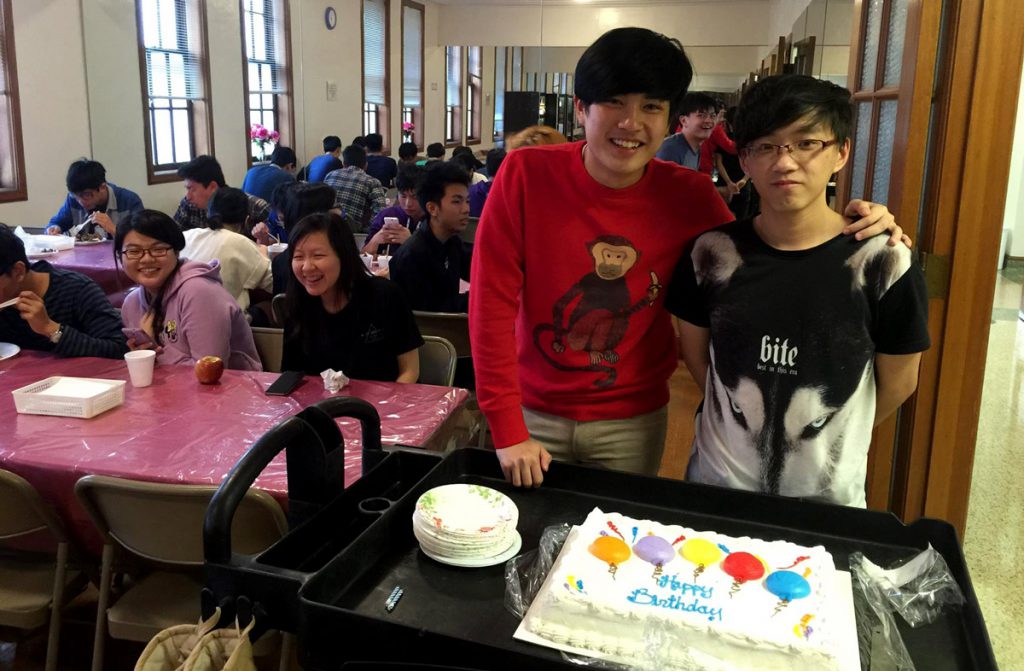 Overall, I was able to get a glimpse of and experience everything that the media and tech industry has to offer in this one trip. I certainly did not regret having undertook a diploma in Multimedia & Animation at Ngee Ann Polytechnic.
UXSG & Workshops/Talks
In the final year of my studies, I worked on a project that is targeted at a community in Singapore which needed help – hearing children with deaf parents.
My group and I developed an product which comes in the form of an interactive mobile application and a illustrated pop-up book. It aims to narrow the heart-wrenching divide between a hearing child and his/her parents by encouraging reading and signing together. Initially, we had zero idea on how to do this project, we did not even know who our intended target audience was. We merely assumed the deaf would be our target audience.
Luckily for my team, our lecturer Mr Malcolm Yam, chanced upon a "Designing UI for People with Disability" seminar and he encouraged us to attend the seminar with him. My group and I learnt a whole deal about designing user interfaces for people with disability. Also, at the same seminar we had the opportunity to connect with Lisa Wang, a Linguistic Professor, who is documenting the Singapore Sign Language as well as a champion of the deaf community.
We were then able to learn more and be more empathetic towards the needs of the deaf community. This was a key milestone in the preliminary phase of the project – understanding the problem. The Singapore Sign Language and its community is largely undocumented and delving into that community, we found both the qualitative and quantitative data that we required.
A few months later, Mr Yam notified me a User Experience(UX) Conference that was held in Singapore, UXSG. I signed up for it as a volunteer albeit a little reluctant at first. I thought that I would be just an extra helper like most event volunteers with nothing to do most of the time.
I was terribly wrong and everything leading up to the conference could only be described in one word – magical. The entire conference was run by volunteers and there was even a team set up to cater to and design the volunteers' experience.
The photo above is from my first UXSG conference meeting with my fellow volunteers. Leading me and my team are Ruth and Michael who work at a UX consultancy in Singapore. They were really approachable and friendly and I really enjoyed working alongside them to make the conference a success.
It was the best conference I have ever volunteered in. I got to listen to the keynotes which spans across an array of topics loosely related with UX such as "Applying Behavioural Insights to Public Policy" and "Emotionally Connecting to the next 50 years". It was remarkable to see how UX design is being applied to areas such public policy, social work etc.
Also, the people that I have conversed to and worked with at the conference showed me how to live and work with the right attitude. Even after the conference has ended, I'm still growing by keeping the learnings close to heart. Oh! There were post-conference activities for speakers and volunteers a day after the conference! How cool is that?
I got to create music with drums and all kinds of fancy instruments. I also got to visit a Kelong just off the coast of Changi, between Changi and Pulau Ubin, where I got to have dinner while enjoying the beautiful sunset and periodical fluctuations of the tide. It was probably the best volunteering experience I had in my life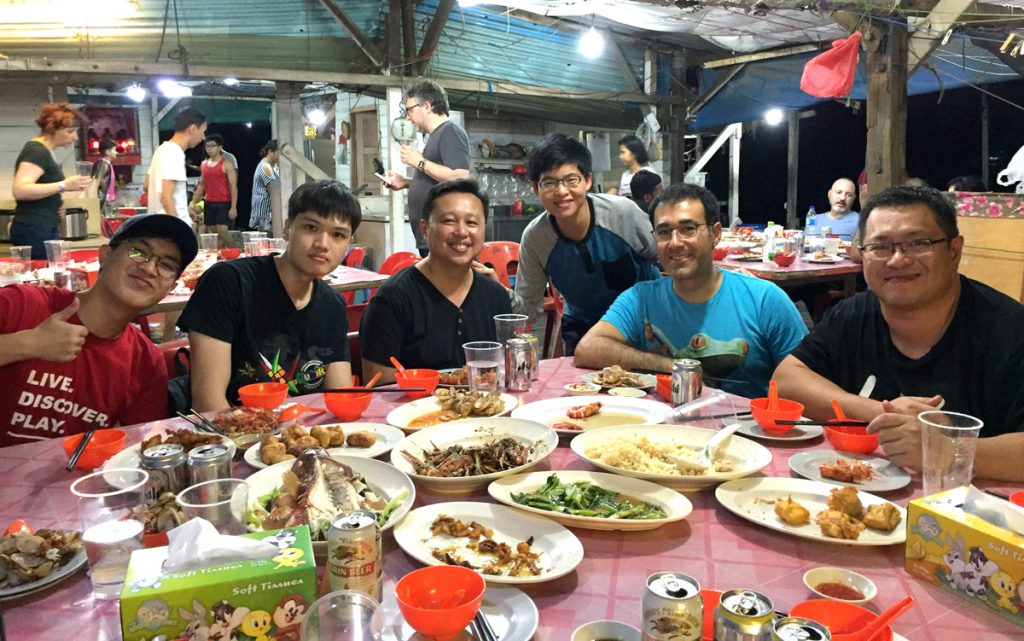 OMF New York
In the 3rd year of my studies, I was awarded the Overseas Merit Fellowship( OMF ) award. I went to Syracuse University in New York to attend a 19 day liberal art programme. Syracuse is the top university for public policy in the entire United States.
Over there I studied about the American Political system, American Society and Public Affairs & Policy. I was really excited at the prospects of studying at a University in the United States and it got me all fired up. It was a really different studying experience as compared all of my learning experience.
There were reading materials to be read before the start of every lecture and I was thrown into a learning environment where information was not 'fed' by the professors. Instead, we had to do our research and homework before every lecture and mine answers from the professors by asking questions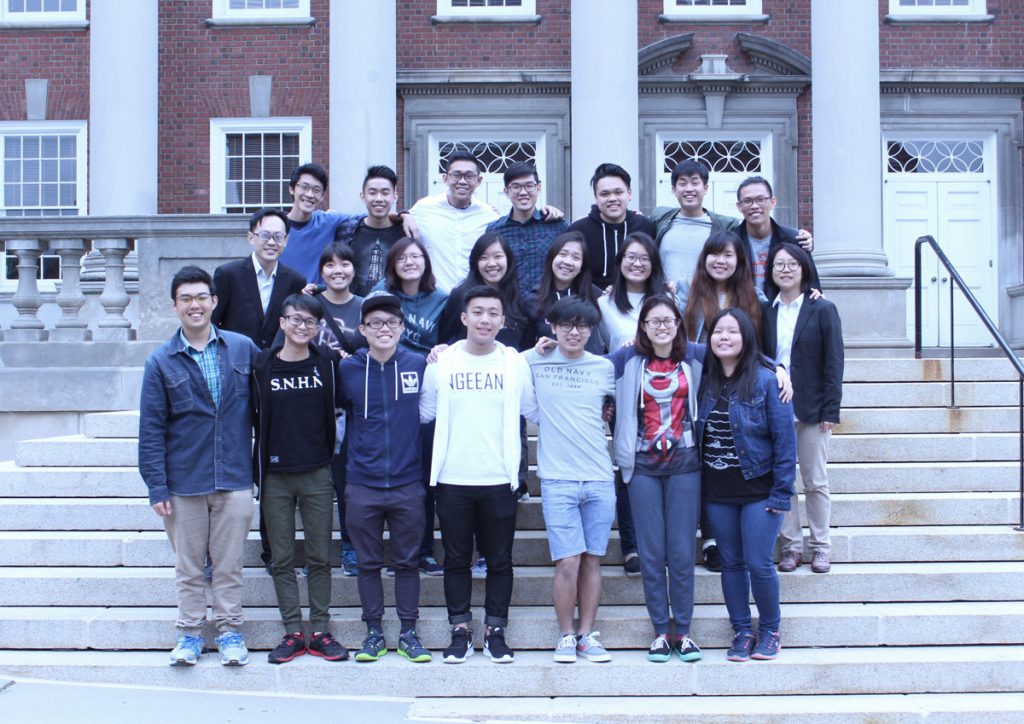 Even though it was a short introduction programme to American liberal arts, I felt that the curriculum was rather demanding and challenges me intellectually. Everyday in the programme, I was learning something new about the United States through the intensive lectures and site visits. At the end of the day, we would have a debrief where we would draw parallels about what we studied on that particular day between America and Singapore. Mr Boon and Ms Jennifer, my chaperones for the trip, helped spark really meaningful and intellectual discussions while facilitating these sessions.
Overall, the trip helped me to develop my world view and identity as well as allowing me to see deeper into the world and societies at large in an objective manner. It has also planted a seed in me to always challenge and question conventions.
Modules in Interactive Art and Technology were really interesting and diverse
Learn the full spectrum of the different media forms
Strive for perfection and excellence in my work
YMAC
I was actively involved in intraschool and inter-school events. I was part of the Organising Committee for the Youth Model ASEAN Conference (YMAC) in 2016. I worked with many other students from the other local polytechnics in Singapore to plan and organise the entire conference.
I was involved in designing and maintaining the overall experience for more than 200 local and overseas delegates. I learnt a whole lot about the the many cultures in South East Asia from the many delegates at the conference.
I also brought the delegates around Singapore to share with them our local food and delicacies and our unique Singaporean culture. The entire experience was one-of-akind.
NPSU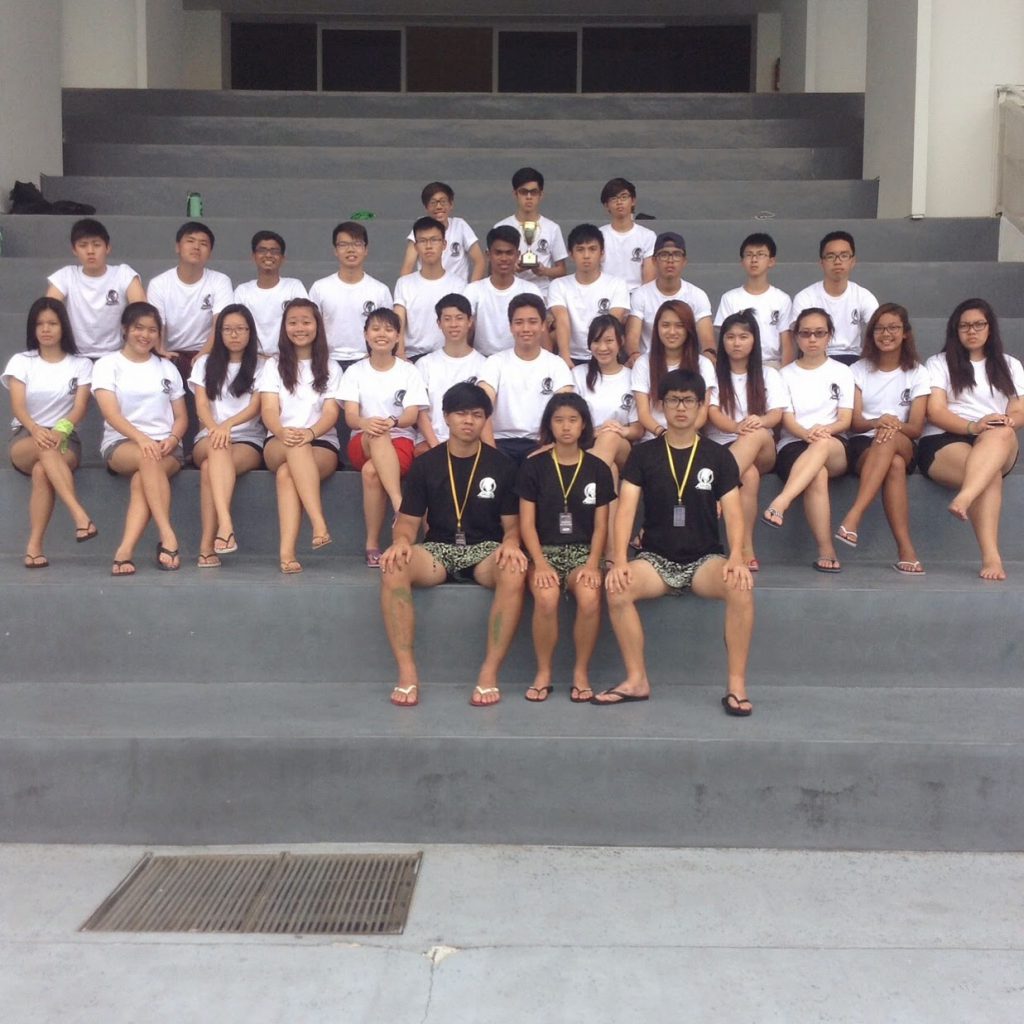 I was actively involved in Ngee Ann Polytechnic's Students' Union (NPSU). Originally, I attended the Freshmen Orientation Camp(FOC) as a freshmen in the school and I was utterly unfamiliar with the school environment and culture. The camp gave me and opportunity to make many friends and my kind and understanding group leaders were really caring and thoughtful throughout and even after the camp.
They provided me lots of support and counsel and I that helped me to ease into school life quickly. I was glad that an organisation like NPSU existed in the school to help improve the welfare and interests of students and I felt a need to give back to this community which contributed to much of my school life outside class.
I subsequently joined the NPSU's Public Interest Subcommittee AY2014/15 in my first year. We planned events and activities for the entire school population like NPSU's Carnival "The Showdown". There was a lot of preparation to be done and liaison with external vendors to facilitate the events.
At the end of my first year, I was interviewed for to be a group leader for FOC. I was selected and I was extremely thrilled at the idea of having fun and helping integrate a group of freshmen(freshies) during FOC through fun and games. I was reminded of the amount of time and effort my own group leaders put in during my time as a freshie and I felt a sense of purpose in what I am doing.
Even after the camp, there were weekly dinners during the first few weeks of school where I would meet with my FOC subgroup over dinner and share with one another about our daily school life. I would provide counsel to my freshies about the various CCAs available in school or the freshmen events. Generally, anything related to the school and their studies.
MMA (now IMGD)
The modules in Interactive Art and Technology were really interesting and diverse. It allowed me to learn the full spectrum of the different media forms like print, digital video and audio. I learnt a lot of technical skills and a keen sense of appreciation for aesthetics. The many group and individual projects really allowed me to learn much more in depth and to experiment with tools outside the curriculum. I really like the heuristic and off-hand approach that the course adopted to facilitate learning. On top of that, my lecturers like Mr. Malcolm Yam and Ms.Dai provided us with lots of reference materials and support when we needed help with our school project. Their kind advice and feedback allowed me to strive for perfection and excellence in my work.
I learnt a lot of things within and outside the curriculum thanks to their advocacy to seek learning beyond the classroom. One of my most memorable moments in the course was when I worked on a Digital Effects module with my fellow group members. We had a really wacky idea to promote a tv brand and we went to the extent of dressing up our actor with props to make him look like Sadako. As you could tell from the image below, we had lots of fun during the production and the shoot.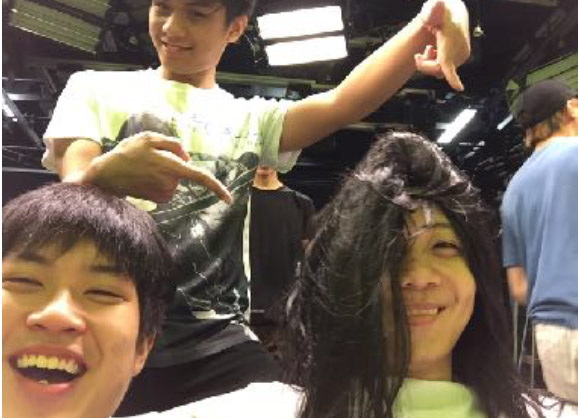 I really liked the module CPD taught by Mr.Tan and Ms.Dai as it allowed me to learn and pick up new technology and tools that may be currently used in the industry. It taught me key researching skills and made me more independent as an individual as I tried to pick up a lot of general and essential skills.
This learning journey is written by Terrence Goh of Class 2017
MultiMedia & Animation Diploma (Interactive & Art Technology).
Terrence is now in the army serving the nation. He is the co-founder of Yosei Labs and Eezee.com.sg