Who are we?
We are Project J2K!

 A team of three inspired Immersive Media and Game Design Students from Ngee Ann Polytechnic, looking to bring some new fun and immersive gaming experiences into this world!
Our group is best described as a "Jack of All Trades" team as each of our members excels in different aspects of work but not particularly a master in any.
In case you're wondering how our name came about, 'J2K' simply is an abbreviation of the first letter in our names – Joey (J), Kerwin (K), and Kiki (K), combining both Ks into 2K.
The Team
Without further ado, let's get to introducing the team!
First of all, we have the J in J2K, Joey!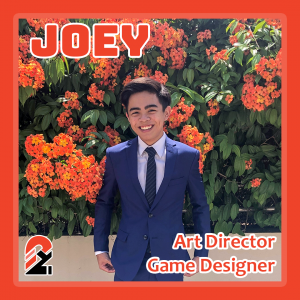 Joey is our Art Director, Game Designer, Scrum Master, Sound Designer, and Social Media Manager!
He is mainly in charge of creating the concepts & art of our project, and also manages this account!?
He is best recognized by his thick eyebrows and loves listening to music, especially NIKI & boy Pablo!
He enjoys gaming and strives to bring that same joy to others through immersive gameplay experience with his art!?
His motto is "The biggest room is the room for improvement."
Next Up, we have one of the Ks in J2K, Kerwin!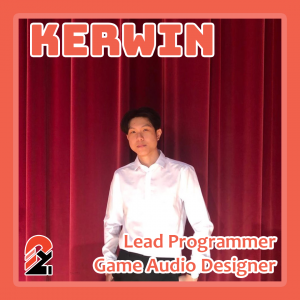 Kerwin is our fearless Project Manager, Head Programmer & Game Sound Designer!
He mainly programs our game and creates the background music, while keeping the team in check! ?
He is a huge fan of Manchester United #Olein & loves listening to hip hop, especially Travis Scott! 
He loves hearing a good hard beat and strives to create a unique gaming experience with his musical talents! 
?He believes that there's always fun to be had, and is always there to lighten the mood for the team! 
Finally, our other K in J2K, Kiki!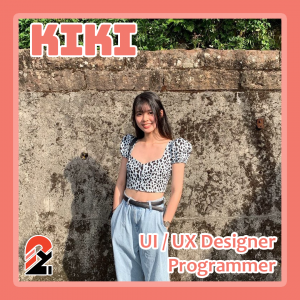 Kiki is our bubbly UI/UX Designer & Programmer!
She researches and designs unique experiences for our users!
She enjoys dancing, working and being with friends, One thing she strives for during this project is "unique immersive user experience".
She believes that working smart is better than working hard.
Current Endeavors
We are currently developing a game called 'Champion of Hygeia'.
It is a 2D fantasy pixel art game that is set to be in medieval times. You will be controlling the main character, Athalia, who sets out on an adventure to avenge her dead family, slain by the hands of the evil warlock. 
The player, tasked to adventure out to uncharted lands and explore, will complete quests, obtain items and rewards, slay enemies and defeat the evil warlock!

Where do we start?
With the theme of 'Jack of all trades', we will be posting daily tutorials throughout the week based on our skillset! With the focus being around 3 areas, Sound Design, Concept Art, and Digital Illustration.
Joey is proficient in design and video editing, Kerwin is adept in design and creating music, and Kiki is skilled in design and modeling!
We want to share our knowledge of these topics onto you, through the use of these tutorials. 
So, Stay tuned later today for our first tutorial which will be on the introduction to sound design, and be sure to follow @amphibistudio and @projectj2k on Instagram!