Hey! Exciting things are happening here at Amphibi this week!
Through this week, we (Puzzlebox Studio) have been tasked with bringing new and refreshing content to the many different platforms and try and entertain all of you as much as possible.
If you've seen our post on the Amphibi IG yesterday (7/7/2020), you should know that we plan to do a stream! And if you didn't, now you know!
What is streaming?
First, a little bit-sized introduction for those unaware of what streaming is. Streaming is a form of social interaction where someone hosts a session of him/herself playing games,
talking or other activities while viewers watch from over the world. This form of content has exploded over the years with companies like Twitch leading the forefront of the charge.

Then what led to the idea?
So then now you may be wondering, how and why on earth did we decide to do streaming as our content?
At first we joked about the idea of streaming, with Gabe pitching the idea of streaming himself coding on IG (Who'd watch that right? *Hint, its Gabe).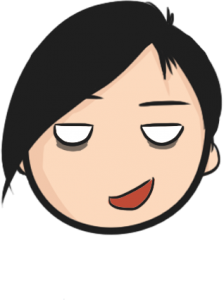 A few more discussions down the line, while we were talking about what we wanted to do, we agreed we wanted to do something unique, something no one really tried before on Amphibi.
The topic of streaming was brought back up again, this time, someone pointed out that Ted used to do some streaming. We then asked him if there is any way to tie it in with the social media takeover.
Everyone at Puzzlebox is an avid gamer in one way or another, so if there is a way to tie in our hobby with work we would definitely take that chance.
This also helps us interact with our followers more and in turn engage with the community.
 Furthermore we are also able to use these streams as a chance to show a tiny glimpse into how the work here is managed and facilitated to anyone interested.
Developing the idea
With that said Ted suggested an idea which was to hold a play session among the four of us and stream it.
This does not only provide entertainment to whoever is following us but it also falls perfectly in line with Amphibi being a studio which develops games.
From there we started pondering more, the play session idea would only get us covered for a day so we needed another idea to help sell the concept of streaming.
We narrowed it down to something educational as having a live session where you can learn something along the way would be beneficial too.
We tossed around a few ideas. Making a game in 24 hours, streaming us doing work, art streams, and ultimately, we settled on the idea of a 3D environment design challenge.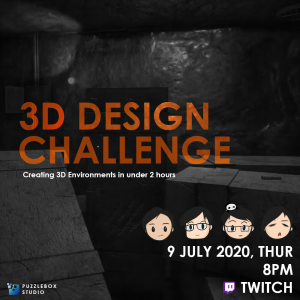 Basically gave ourselves 2 hours to make a decent environment using only assets from Unity Asset Store.
We are not allowed to use any external tools and the winner would be whoever's screenshot gets the most likes.
The selling point is that our followers can choose to simply watch or they participate as well. All they need to do is send a screenshot of their finished environment to us and we would feature it.
This does not only provide a learning experience for people watching the stream, it also helps demonstrate what we have and are learning in our course. This also helps us engage with the community and incite them to come up with their own creations.
Once we decided on these two ideas the rest of the week came naturally.
From advertising the streams to providing details , we are able to easily cover the rest of the week with content.
Overall, we chose streaming as we found that it was a new way to engage and interact with the community while staying in line with the theme of Amphibi.
Most importantly we felt like this would be something all of us would enjoy.
Thats about all for this article. If they arent over yet, do come by to watch our streams! Thursday (9/7/2020) 8PM.
Paterpots(Ted)- https://www.twitch.tv/paterpots
Johnnre75(John)- https://www.twitch.tv/johnre75
Fatterracoon(Gabe)- https://www.twitch.tv/fatterracoon
Mehsua(Joshua)- https://www.twitch.tv/mehsua